Satellite photos have caught China constructing two large villages well within the territory of neighbouring Bhutan to outflank nearby Indian border forces. And it's not the first time it's done so.
Chinese and Indian forces have been squaring off over a disputed Himalayan plateau in the Doklam region since a 2017 clash between their troops.
About 270 Indian troops took bulldozers into a contested patch of land to destroy a road being built by the Chinese military. The two nations are deadlocked in talks attempting to resolve the exact location of Doklam's border with occupied Tibet.
Beijing hasn't been deterred.
It established a "Tibetan" village on a new highway reinforcing the frontier in 2020.
But it wasn't.
It was actually 2.5km over the border inside neighbouring Bhutan.
Now new satellite images reveal the total number of villages under construction astride a road being cut through mountain passes to be six.
They're all well within Bhutanese territory.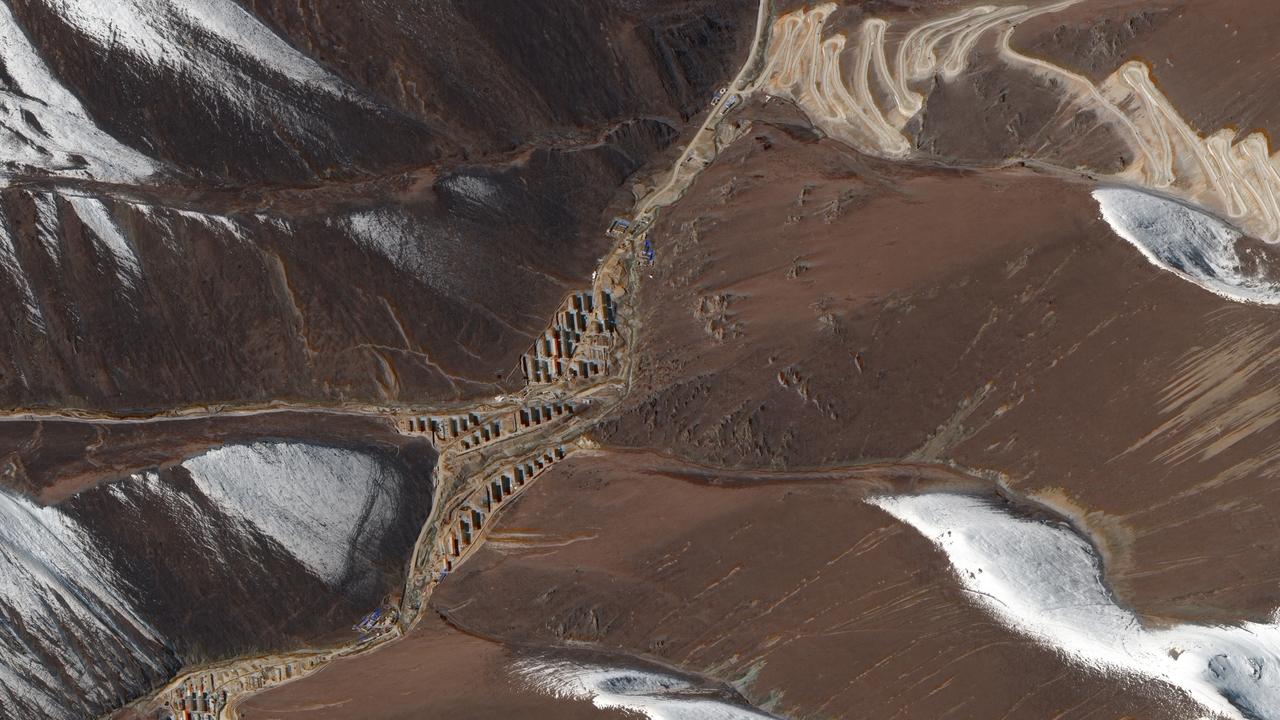 New satellite photos show entire villages built by China within Bhutan. Picture: Maxar Technologies